Eric Said leads a team of allied and complimentary health professionals incorporating sports, remedial and therapeutic massage treatment plans.
We specialise in musculoskeletal and dynamic postural assessment, rehabilitative exercise programming and utilising corrective movement patterns in support of our clients in redeveloping functional capacity.

With a sound knowledge of biomechanics and holistic health, we deliver simple, client-focussed, and easy to follow exercise plans that build self-confidence when in the absence of muscular pain.

In servicing the Greater Western Sydney, our skills integrate craniosacral therapy, dry needling, pregnancy, children's massage therapies and sports strapping techniques, for general populations through to elite athletes.
Education is an integral part to our treatment plans. Our primary role is to eliminate pain and further develop our client's understanding of how their body works in space, why they came to injury and to ensure that it does not reoccur.
Swedish and remedial massage therapies assist our clients in dealing with the stressors impacting work-life balance.
Our 60 minute therapeutic massage sessions are designed to improve circulation and flexibility of myofascial patterns, along with relax and desensitise the neuromuscular system.
Massage physiologically reduces cortisol levels directly associated with stress and replaces this with increased oxytocin levels that accompany the benefits of human touch.
&nbsp
Introducing Our Physiotherapist, Jeffery
We would love to officially welcome Jeffery to the team, as he begins working alongside Eric and Sam. Jeffery brings further experience and knowledge to the team, where he brings his specialised skill set to Fitness Embassy as our new Physiotherapist.
We had a quick chat with Jeffery to help introduce him to everyone, and allow you to get to know him a little better. We enjoyed learning about some of his interests, and hope that you do too.

"I studied Exercise and Sport Science during my undergraduate at Sydney University then completed my masters degree at Macquarie University in the Doctor of Physiotherapy program in 2016. My passion has always been in the human body since I was young and was involved in competitive swimming and soccer which sparked my interest in rehabilitation and performance enhancement. To this day I keep myself active playing soccer and oztag as well as strength training at the gym."

Consultation & Treatment Sessions
Monday - Saturday
By Appointment Only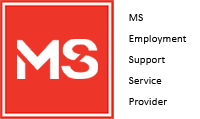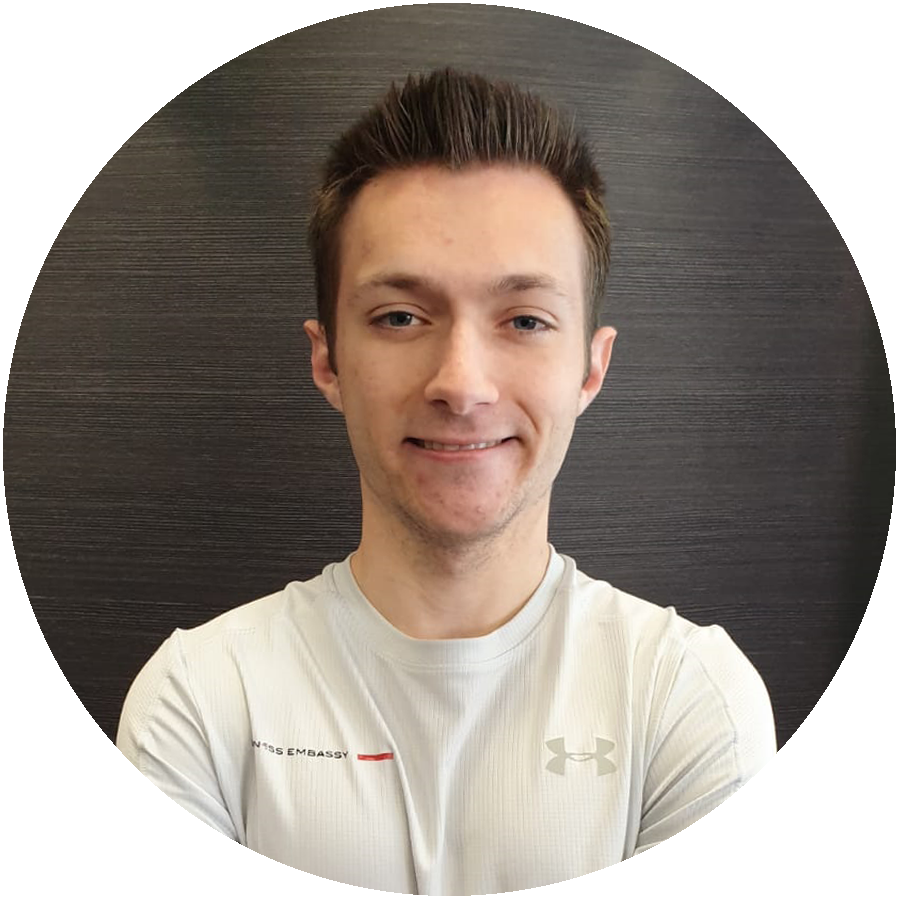 Josh Inns
Exercise Sports Scientist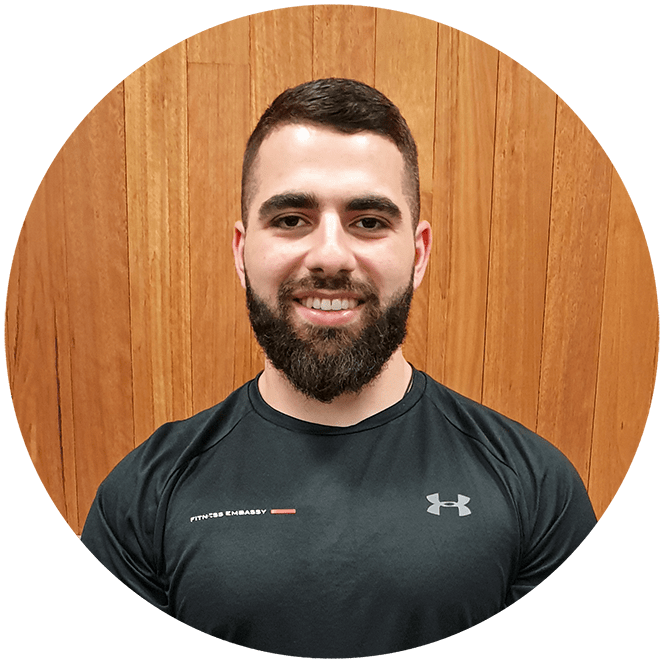 Michael Nemer
Health Scientist